Jul 1,2023
NEWS & SUCCESS
NEWS & SUCCESS
HKIS aggregate up on special night for Boomer Bloodstock
On 30th June, the Hong Kong International Sale (HKIS) took place with great success at Sha Tin Racecourse. The sale has been a brilliant source of stardom in Hong Kong, with recent graduates including Romantic Warrior, the 2022 Hong Kong Derby winner.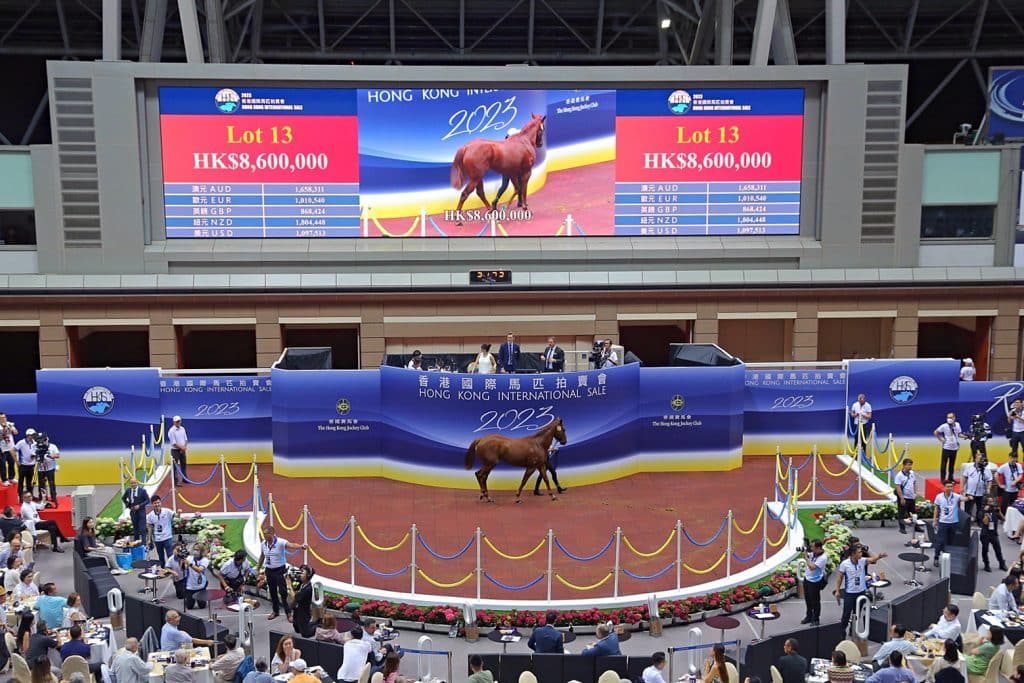 The sale-topping Zoustar colt sells as Lot 13 for HK$8.6 million (image courtesy of HKCJ)
The HKIS gives HKJC Permit Holders a chance to buy ready made racehorses sourced from some of the world's best yearling sales, and pre-trained in the interim in either Australia or Great Britain.
As the Southern Hemisphere agent for the Hong Kong Jockey Club, Boomer Bloodstock is responsible for sourcing a large portion of the HKIS catalogue.
Therefore, we were delighted to see our 2021 Magic Millions Gold Coast Yearling Sale selection, a Zoustar colt out of Fortune Of War, top the 2023 HKIS at HK$8.6m (A$1.65m).
In total, 15 lots sold for an aggregate of HK$71.6m (A$13.8m), up from HK$71m (A$13.67m) in 2022.