Feb 14,2019
News & Updates
News & Updates
Inglis Classic wrap-up
The Inglis Classic Yearling sale has always been a great shopping ground for Boomer Bloodstock, with purchases such as Golden Slipper contender Garibaldi and stakes winners Prize Catch and Lady Sniper coming from this sale. This year, I was able to purchase eight exciting individuals for what looks like tremendous value.
I struck early in the sale when buying Lot 5, a lovely Press Statement filly for Wilf Mula's Aston Bloodstock for $50,000.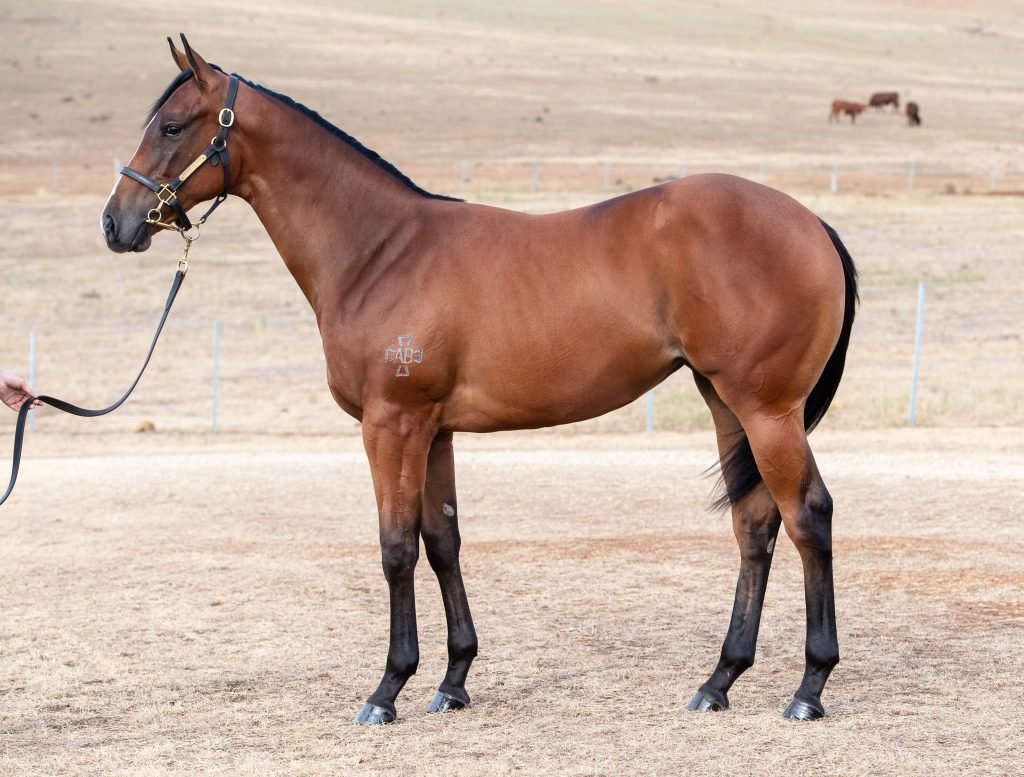 I've really been impressed by first season sire Press Statement. I loved him on the track, he showed a lot of heart and this filly from Middlebrook Valley Lodge looks a really early, sharp type. She has a nice hind leg is a great mover and she's from a beautiful female line. She's an exciting filly who I expect we'll see early next season and she'll go into training with Kim Waugh.
Australian Horse of the Year Dissident is a promising young sire and I feel I found real value purchasing Lot 166, a Dissident half-brother to Listed winner Caiguna, for $60,000 from Edinburgh Park Stud.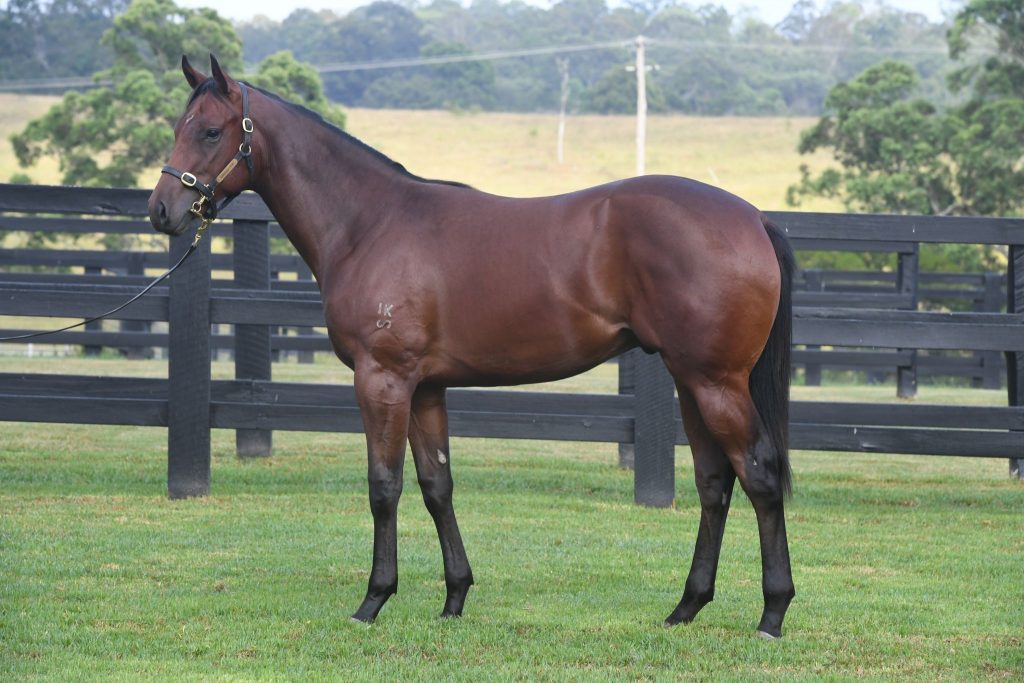 He looks quite a sharp type that was purchased with Sydney trainer Peter Robl for a stable client and I think he's one that we won't have to wait too long for. He's closely related to Caiguna's impressive 2-year-old Serena Bay and he just has a lot of quality.
Time For War's Lot 395 was one of my favourite horses on the grounds and I was thrilled to buy him with champion Western Australian trainer Lindsey Smith for $120,000.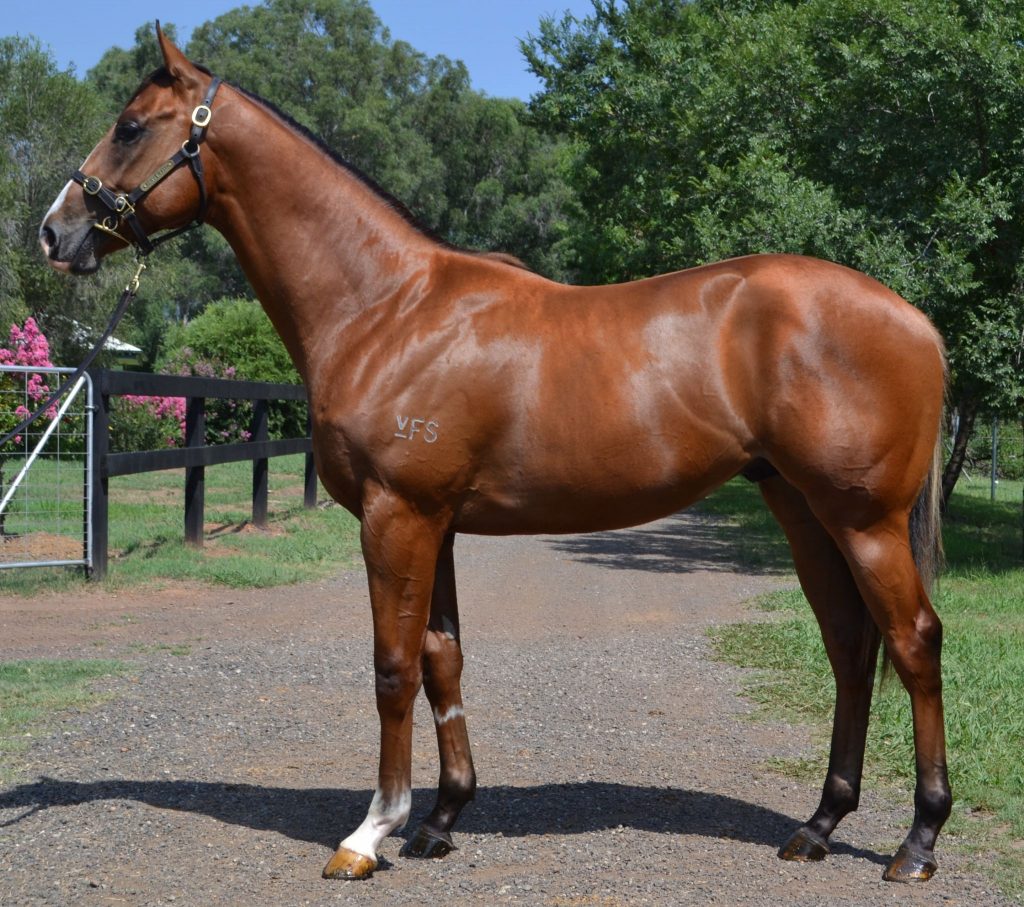 He is from the proven Fairview Park Stud, who are great breeders of horses such as Golden Slipper winner Mossfun among many others. He's just such an impressive type. A big powerful colt, he's got massive forearms, massive gaskins and such a great hindleg that he really pushes through when he walks, he's a really good mover. He'll head to Western Australia and is really exciting colt for next season.
Last year I purchased Inglis Millennium runner Lady Naturaliste from the Easter Sale for $150,000 and her trainer Matt Cumani wanted one just like her again this year. I think I found exactly that in Lot 445, a Sepoy filly purchased with Matt for $80,000.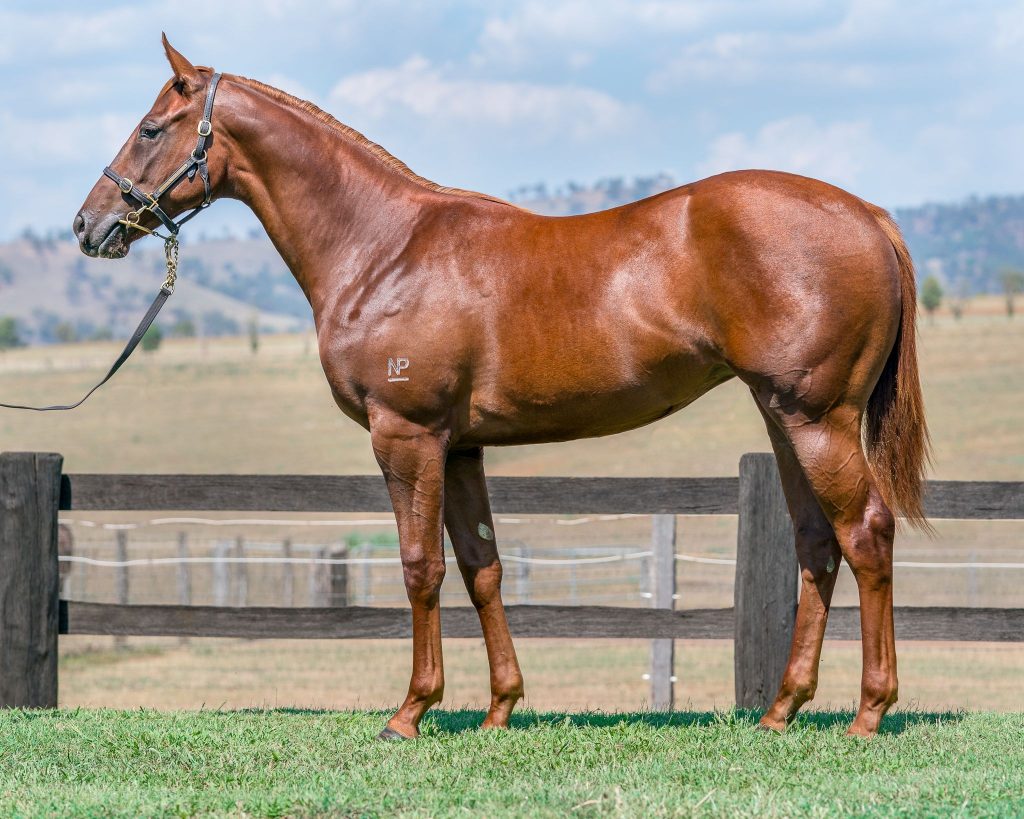 She is a sharp looking filly from a 2-year-old winning half-sister to Group 1 winner Ilovethiscity and she is just a powerful, forward type. She has a huge hindquarter, is a great mover, and hopefully she'll be one for the race here next year.
I am a huge fan of the Spirit Of Boom progeny so I was delighted to purchase Lot 678 on Day 4 of the sale for $100,000.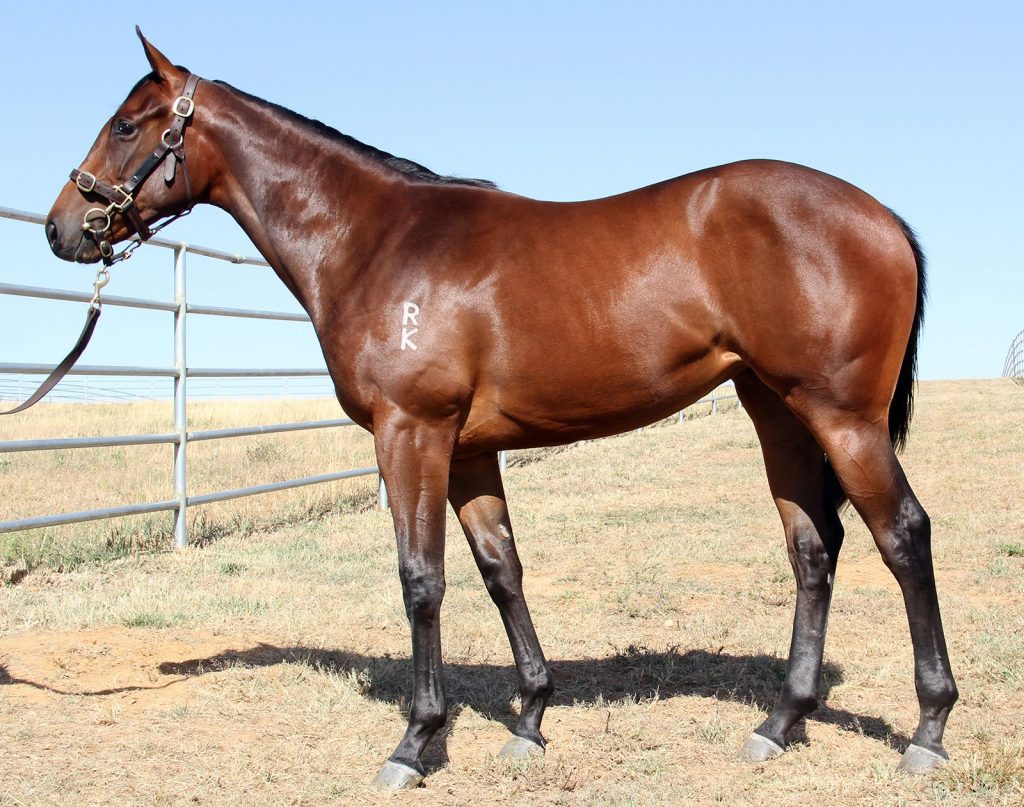 The Newhaven Park filly is very typical of Spirit Of Boom's good ones, she's very well balanced, has a lot of depth and has a massive hindquarter on her. She looks like she'll be an early runner and hails from a really nice female line as a granddaughter of Group 3 winner Madame Shinko.
On the final day, I feel that I found great value again in Lot 715. The Choisir colt was part of the Lomar Park unreserved dispersal he was great buying at $55,000.
He's quite a raw, undeveloped type but he's got just a great shoulder, girth and hindquarter. With a great shape about him, I think he's going to explode over the coming months and turn into an outstanding type. His dam is a half-sister to Listed winner and Group 1 placed My Lady's Chamber, who is also a Group producer and this is the family of Regal Cheer so I think there is a lot to come from this colt and his family. He will go into training at Warwick Farm with Clare Cunningham.
With Lot 758 we got a sale ring bargain here in Sydney when purchasing the Deep Field colt from Attunga Stud for $65,000.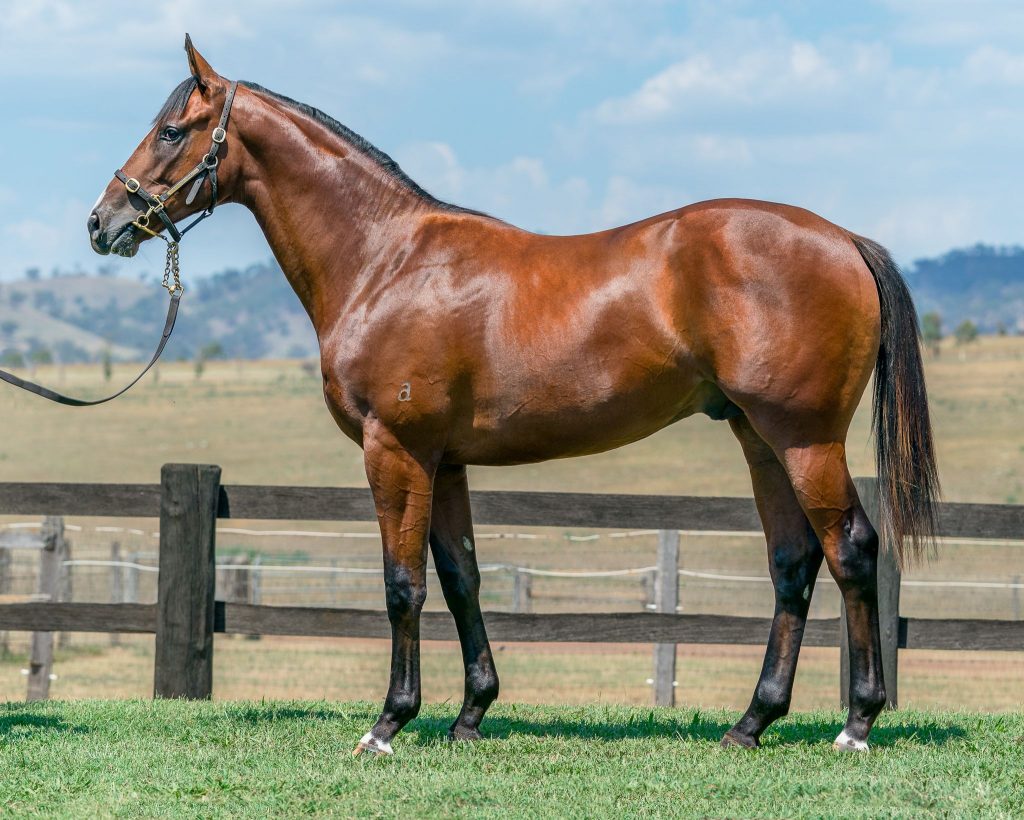 The thing that really took it for me was his presence. As soon as he comes out, he knows he's good. He's a great mover, just a big strong colt that's really going to suit Lindsey Smith's training. The colt has a real stamina pedigree on the bottom side but I love the Deep Field speed influence across the top. He looks like he'll be a miler to me but Deep Field will sharpen him up. He'll be nice as a late 2-year-old and strong in the 3-year-old races.
The final of the sale from Book 2 was Lot 1004 from Widden Stud. The bay filly by the emerging sire Smart Missile was a targeted play at $17,000 given she is a 3/4 sister to the smart Lindsey Smith 3yo Seven Castles. The filly is a big strong three year old type that hopefully will increase significantly in value in the coming months.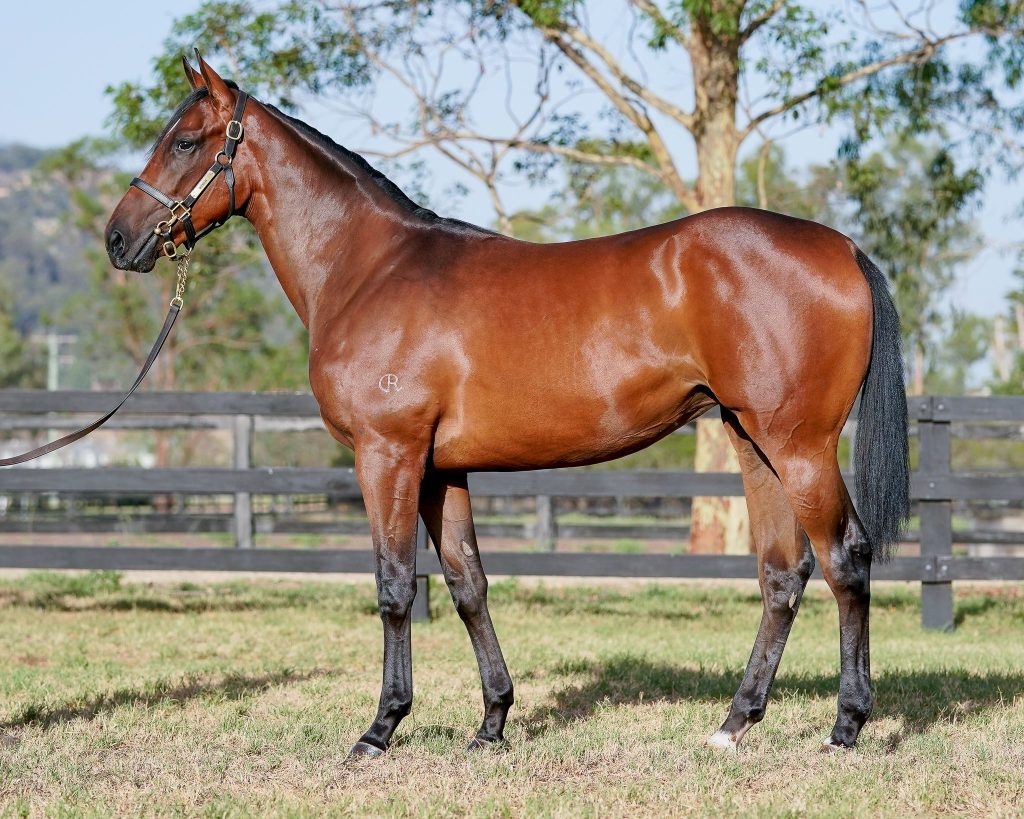 I am really pleased with the group we purchased this sale and expect we won't have to wait too long to see them on the track. Next up I'll be heading to the Magic Millions Perth Sale, so if you're interested in buying a yearling with Boomer Bloodstock, please get in touch.