Jan 25,2021
News & Updates
News & Updates
Overall Sale Review
Overall, the 2021 Magic Millions Gold Coast Yearling Sale proved an exceptionally strong sale that bucked the downward trends of the international thoroughbred market. Despite the challenges posed to the sale from COVID-19 and cataloging more horses than before, the sale held relatively steady or improved across all markers from 2020. Many thanks to the whole Magic Millions team for putting the protocols in place and doing everything they could to ensure a successful sale despite the environment.
 Overall Sale Review

When broken down into the two books, the data reveals that while Book 1 held steady/showed slight increases, Book 2 showed more of the decreases being seen around the world.
Book 1 Vs. Book 2 Comparison

Further analysis shows that in 2021 there were 93 lots that brought $500,000 or more, up eight from 2020. 12 of those lots were for $1,000,000 or more, up two from the previous year.
In Book 2 there were 37 lots that sold for $100,000 or more, the same as in 2020.
Throughout the entire sale there were 414 buying combinations listed in this year compared to 365 in 2020, an increase which is remarkable given the international economic climate and the threat of COVID-19 restrictions.
There was still an international presence at the sale, but as to be expected, it was decreased from years prior. Hong Kong in particular carried not only Asia's representation at the sale, but the bulk of the international gross. Buyers associated with Hong Kong purchased 44 of the 51 internationally secured lots (86%). They spent a total of $10,799,000, which was 90% of the international gross purchased. Africa and America did not purchase this year, and Europe had a reduced presence.
International impact on sale

International buyer breakdown

It is interesting to note that New Zealand increased the average price of horses they bought, but did not take as many home, which is likely reflective of the highly competitive market.
Domestically, New South Wales still led by percentage of domestic gross purchased and total lots purchased. However, Queensland based buyers increased the number of horses they purchased by over 100, likely reflective of the increased catalogue size and the. Victoria also showed a sizable increase in number of horses purchased.
Domestic buyer breakdown

I Am Invincible led the sire table by gross, with 44 yearlings of 45 through the ring sold for a total $23,960,000. Of sires with three or more sold Not a Single Doubt led by average, with 17 of his progeny bringing an average price of $597,647. By average New Zealand based shuttle stallion Almanzor (FR) led the first crop sires with three yearlings bringing an average $506,667. Snitzel was the sire of the top priced lot, the colt from Widden's draft out of Bonny O' Reilly (NZ). Again of stallions with three or more sold Raheen Stud's Heroic Valour led by median ROI. He had five yearlings sell for a median return of 15.58 times his $7,700 stud fee.
BOOMER PURCHASED HORSES
Throughout the sale Boomer Bloodstock purchased five exceptional colts for the Hong Kong Jockey Club totaling $2,530,000 AUSD.
Lot 327, Zoustar ex Fortune of War (General Nediym) was the first through the ring and purchased for $550,000. The colt's dam is listed-placed and has already produced Group 3 placed Spoils. She is also a half-sister to Group winners Pretty Brazen, Sertorius, Clifton Red, and Dollar for Dollar. Edinburgh Park offered the athletic chestnut.
Day three proved quite busy for Boomer Bloodstock with, three purchases within 100 lots.
A Written Tycoon colt, catalogued as Lot 456, was next from Baramul Stud out of the Redoute's Choice mare Lady Gracious. He was secured for $360,000. Lady Gracious has produced the listed winner Affable and multiple Group 3 placed Gracious Prospect. The colt is from the extended family of Group 1 winner and sire Turffontein as well as Beauty Spirit (Valiant Spirit), a Group 2 winner in Hong Kong.
He was followed by Lot 531 from the Amarina draft, a colt from Australian stalwart Exceed and Excel out of the Street Sense mare Melba Avenue. The scopey bay was purchased for $470,000. He is a half-brother to Group 2 winner Valour Road and the extended family of Group winners Raspberries and Flavour.
Shortly after was the penultimate purchase of the sale in Lot 542, a colt by rising sire Pierro out of the Shamardal mare Mischief Night. The strong bay was knocked down for $450,000. Offered by Kingstar Farm, the colt is a half-brother to Group 3 winner Our Play Boy and a very close relation to Group 1 winner and young sire Pierata.
Finally was Lot 810, a son of top class sire I am Invincible out of Solar Moon (Pivotal) from Three Bridges Thoroughbreds. Very much in the mold of his sire, Boomer Bloodstock went to $700,000 to secure him for the HKJC. He is out of a close relation to top-class European stayer Dee Ex Bee and traces back to the blue hen family of Colorado Dancer and Fall Aspen.
Boomer Bloodstock also purchased Lot 337, a Pierro colt out of the Cape Cross mare Gaze (NZ) for Victorian based trainer Matt Cumani. Gaze (NZ) is a Group 1 winner in her home country and has produced a black-type horse here in Australia. The strapping bay was offered by Sledmere Stud. Purchased for $190,000, we thought he represented great value.
We are beginning inspections for the Inglis Classics yearling sale and travelling from Queensland to the Southern Highlands and the Hunter Valley to inspect stock.
YEARLING PHOTOS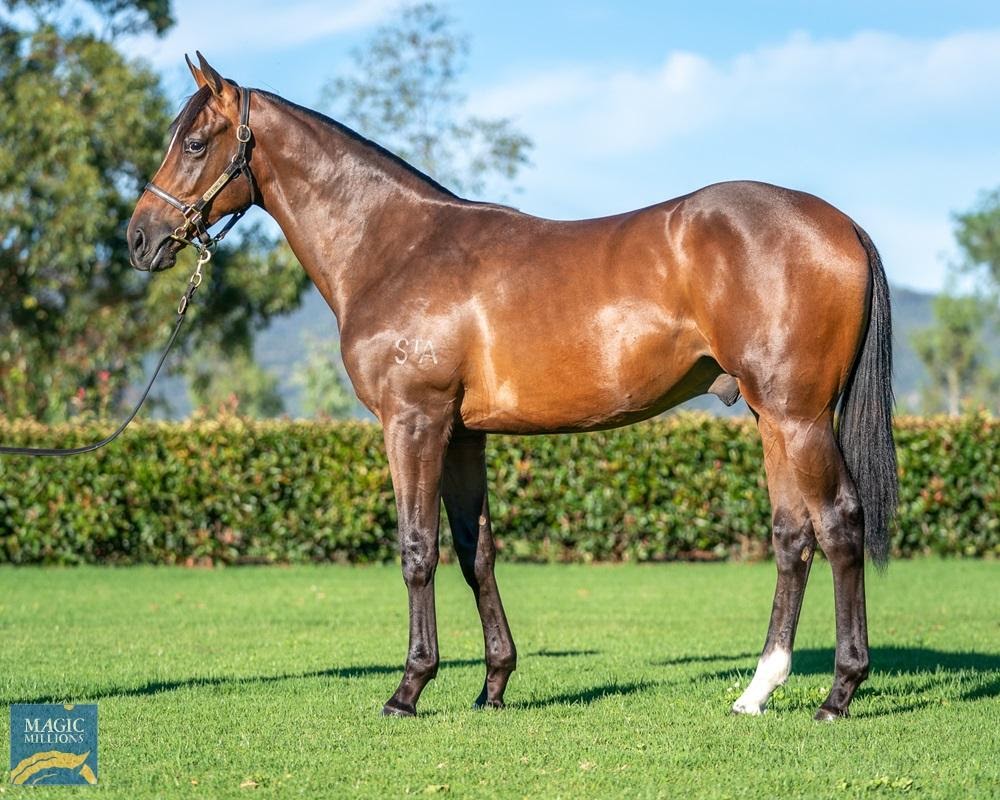 Lot 337 Pierro ex Gaze (NZ)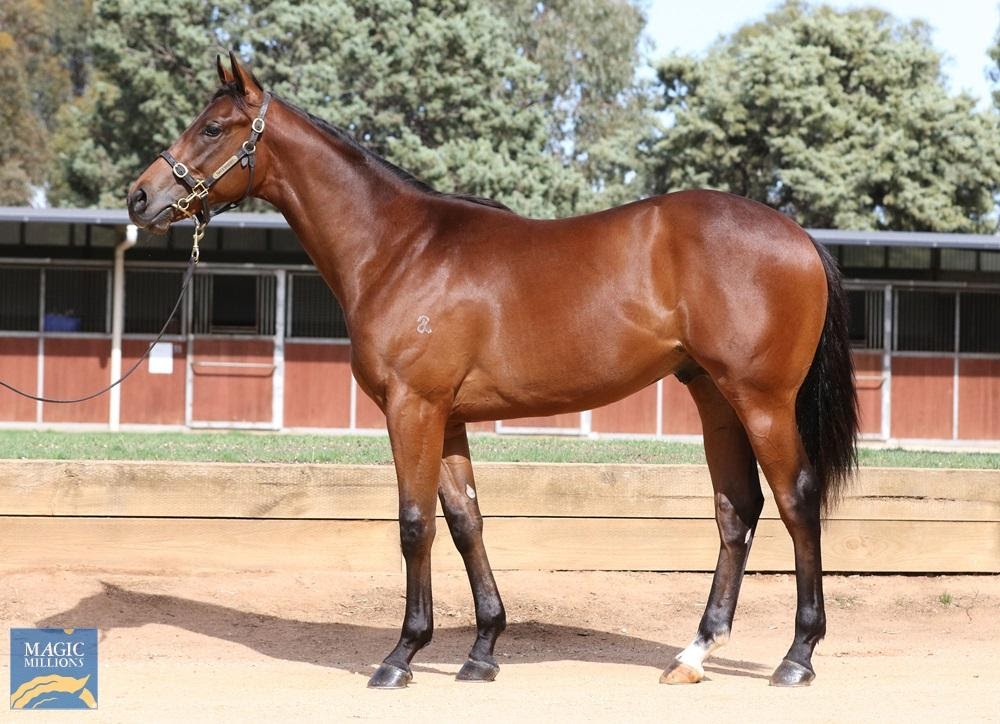 Lot 810 I Am Invincible ex Solar Moon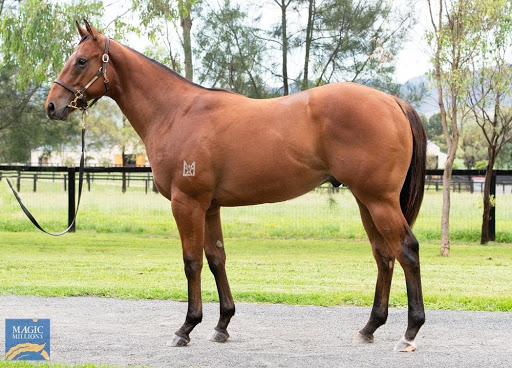 Lot 542 Pierro ex Mischief Night
Lot 531 Exceed and Excel ex Melba Avenue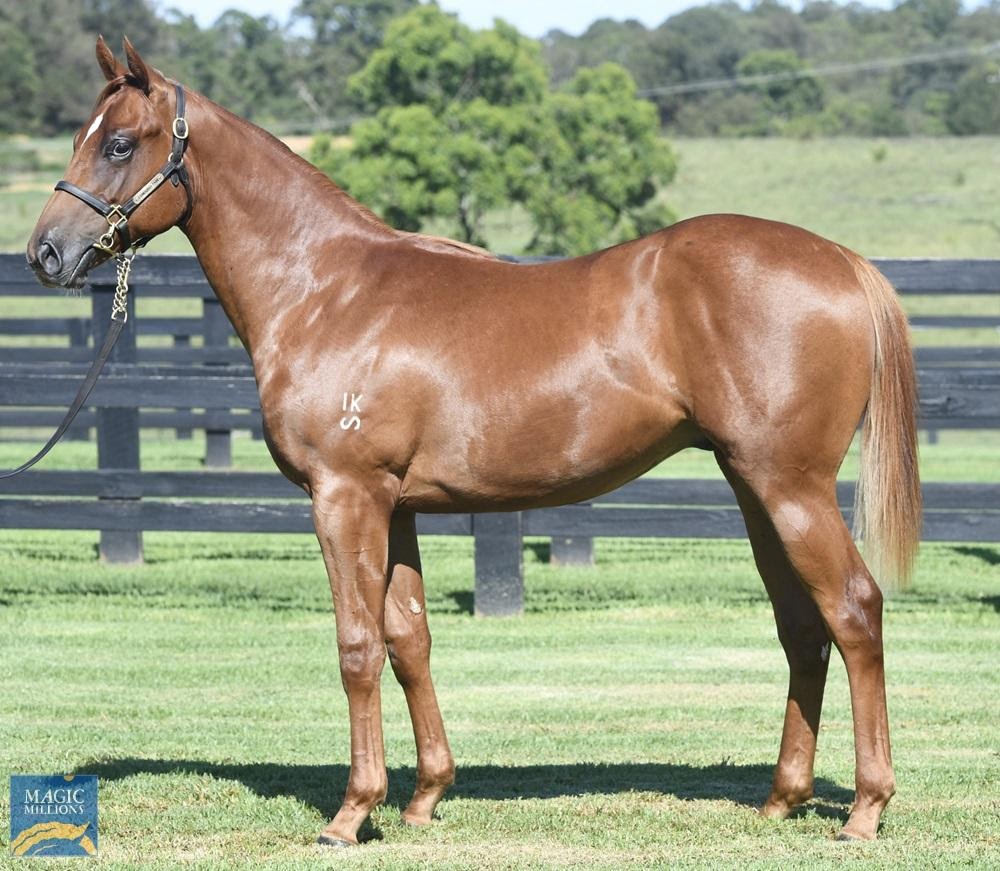 Lot 327 Zoustar ex Fortune of War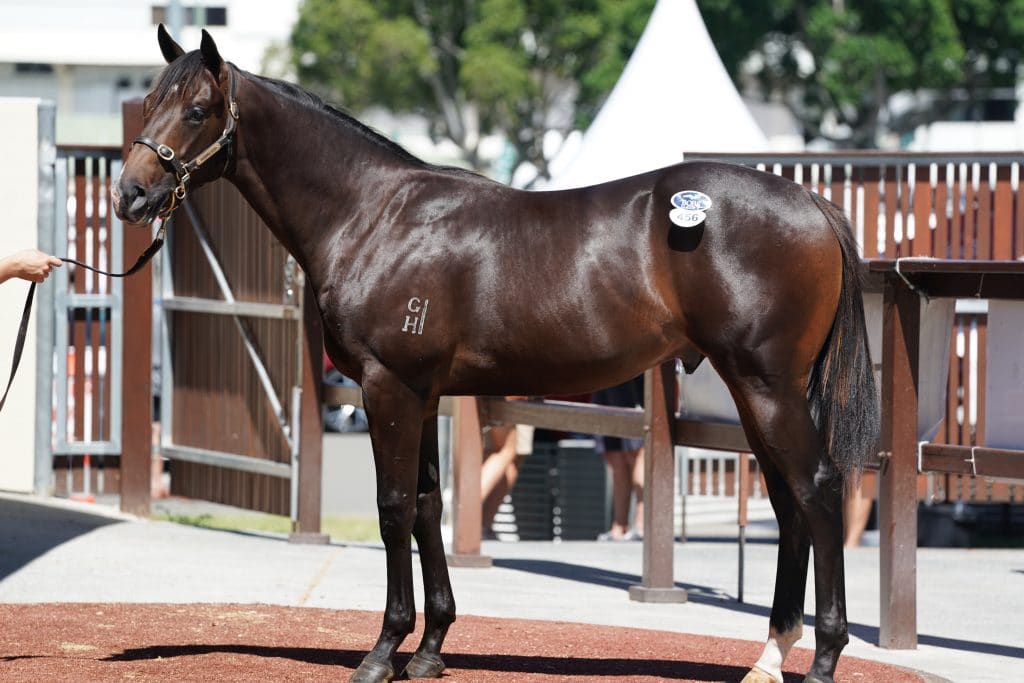 Lot 456 Written Tycoon ex Lady Gracious