Dec 12,2018
News & Updates
News & Updates
Success at Keeneland September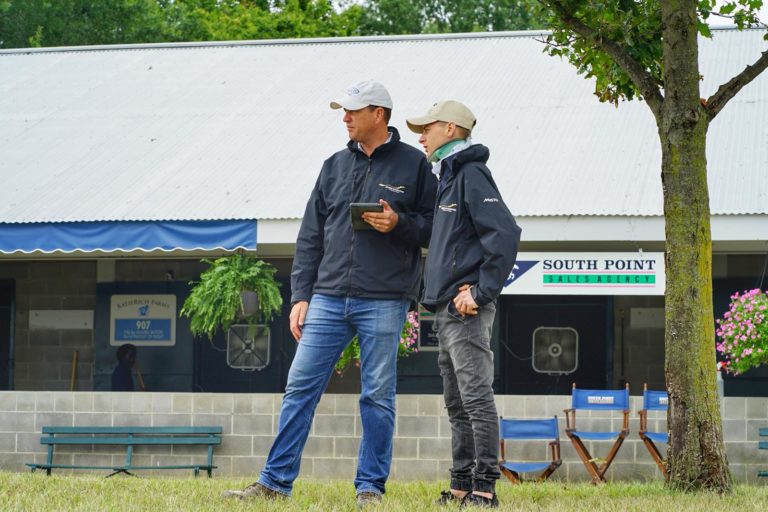 The wet weather delayed the starting time of the Book 1 sessions at the Keeneland September Yearling sale last week although that was the only dreary part of the sale.
Despite nearly 1,000 horses in Book 1, large budgets by major buyers such as Godolphin drove demand right through all levels of the market and this was the story throughout the sale. Horses in Book 2 and 3 also went for good money if they had a nice physicals and vetted out and thus breeders who brought the right horses to this sale were rewarded handsomely.
While it was difficult to buy the nice ones, hard work paid off and although we were knocked out of the park in the sales ring on a number of yearlings, I was still able to find value for my clients with horses that I loved.
It started with Hip 16, a More Than Ready colt from Highway Mary raised on Fred Hertrich III's Watercrest Farm. Fred has had great success with the progeny of More Than Ready breeding two Gr.1 winners by the stallion in Catholic Boy and Rushing Fall. The colt looked rock solid and an early runner and I have always found that you can find some bargains early in a sale although given the market I figured that I was long-odds in this case to get the colt. As fate would have it the colt did not reach his reserve so we didn't hesitate and negotiated a sale at $160,000. It was incredibly difficult to buy colts at this sale, which is no surprise with the prices being paid for stallion prospects at the moment, so to be able to get a colt like this with his physical out of a half-sister to two Graded Stakes winners was extremely exciting. My good friend, California-based trainer Dan Blacker will be guiding his racing career from his Santa Anita base.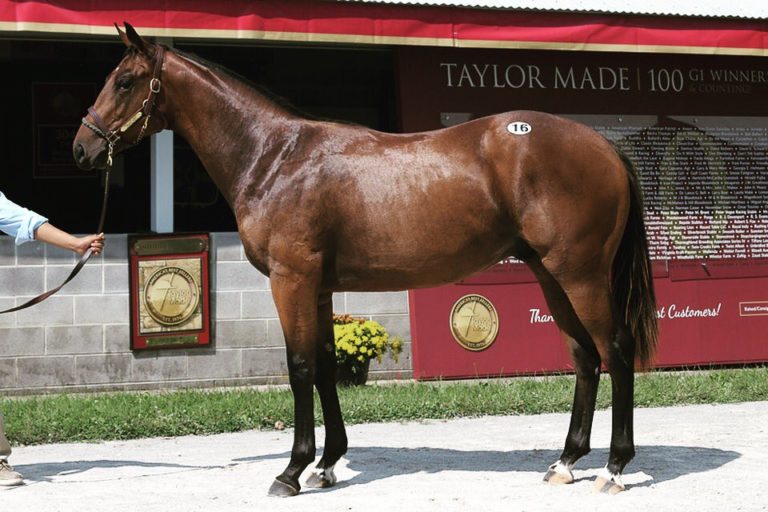 Street Sense is a stallion I have loved since he was a racehorse and I have followed his career closely as a stallion. He is an exceptional filly sire with the likes of Grade 1 winners Sweet Ransom, Wedding Toast, Aubby K, Politeness, Callback, and Street Fancy. Finding value on well bred fillies in this market was also difficult, but I feel like I succeeded with the two Street Sense daughters that I bought.
Hip 832 was one I coveted; from the moment I laid eyes on her she looked like she could do anything we ask of her. Raised on Helen Alexander's famed Middlebrook Farm, the filly by Street Sense is the first foal of her dam Delightful who hails from one of the famous Phipps families and I was thrilled to purchase her for $375,000. The filly's dam that was 2nd in the Gr.1 Matron Stakes has already produced the Gr.1 winner Dancing Forever and is a sister to the Champion Heavenly Prize. She is an incredible physical specimen and has the temperament to match and I think she'll be a brilliant three-year-old, perhaps with an eye to the Oaks. She is another one who will be trained by Dan Blacker in California.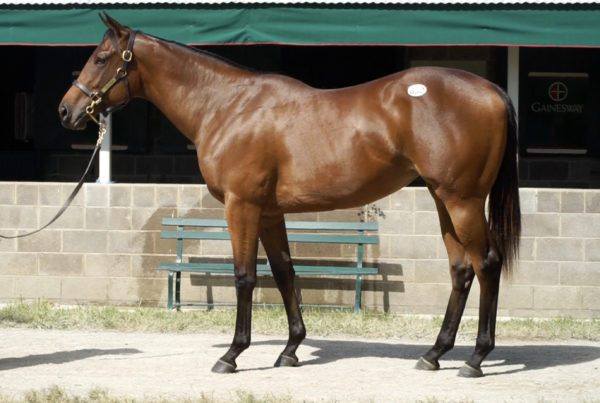 Book 2 provided just as much of a challenge as Book 1 with many of the buyers who got shut out staying over the weekend. If a horse vetted well and had a nice physical, you had to reach deep into your pockets to get them. While I had a decent number of my prospects knocked back through vetting which is always frustrating when everything else fits the bill, I was able to buy another Street Sense filly out of Bellarada for client Slam Dunk Racing for great value at $60,000 from the proven nursery of Betz Thoroughbreds. This filly looks fast and her physical makes her look like a sharper type who I hope to see debuting at Del Mar next year. Add in a pedigree that saw her dam win at two with a two-year-old stakes winner as a half-brother and a grade placed two-year-old as a half-sister and I expect good things from this filly. She will head to the barn of Richard Baltas at Santa Anita.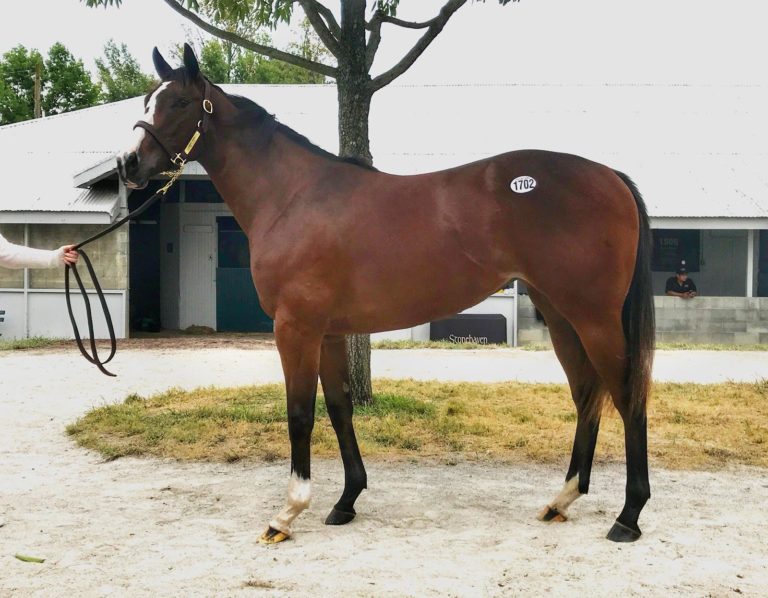 Staying through Book 3 paid off with a gem uncovered in the eighth session. A filly raised by proven producers Beau Lane Thoroughbreds, by the exciting young sire Take Charge Indy, this filly had real quality about her. She has the most beautiful balance to her and an eye that looks as honest as the day is long. She is closely related to the Champion Summer Bird and comes from the family of leading sire Tapit. Purchased for $105,000 for California's largest syndicate Little Red Feather Racing, she's another one headed to Richard Baltas and one that I am extremely excited about.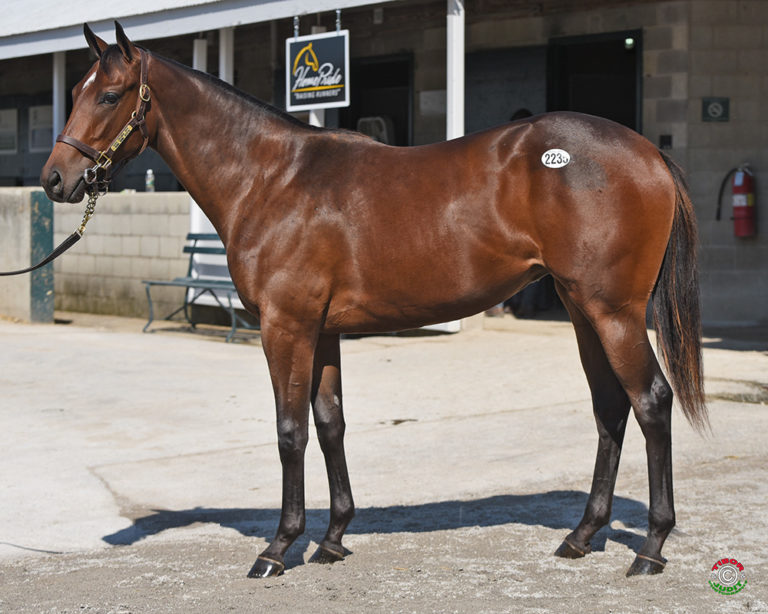 Overall, while the Keeneland September Yearling sale has its challenges, it also provides value if you are ready to work hard. The market this year made it difficult to buy some of the horses I had my eye on but I couldn't be happier with the four prospects I'm taking home after two weeks and over 1900 yearlings inspected.