Dec 12,2018
News & Updates
News & Updates
Tackling Keenland September
Boomer has a long history with Lexington sales company Keeneland, having helped purchase two Grade 1 winners for Zayat Stables in 2010 three years after interning with Keeneland but more intriguing is the challenge the sale provides with over 4,500 yearlings catalogued over two weeks in September.
I'm hoping to make more of an impact at the Keeneland September Sale this year. A lot of my business in America in the past has been buying horses out of Europe although I love the challenge of yearling sales, especially Keeneland, being such a massive sale.
Strong history
I first assisted my late father-in-law Mike Mitchell at the sale back in 2010 and we had some great success. We bought 12 yearlings for Zayat Stable's including Grade 1 winner and dual classic runner-up Bodemeister and Grade 1 Haskell Invitational Stakes winner Paynter.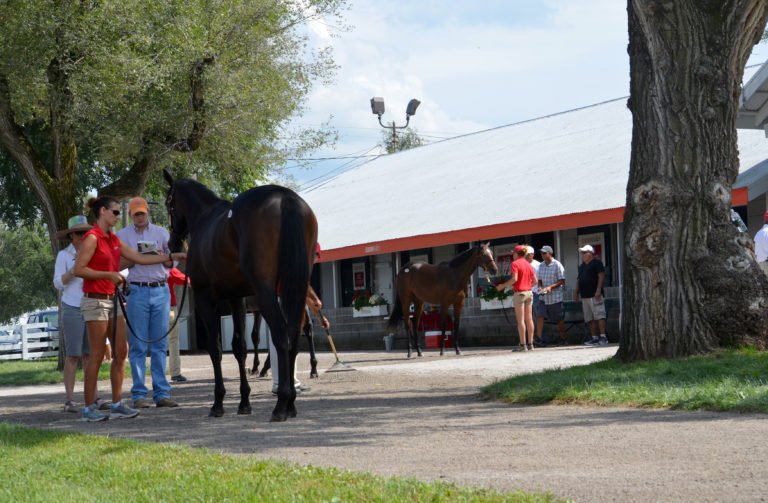 More recently, Keeneland yearling purchases have included the $70,000 Well Hello who was the lone purchase in 2016 with trainer Dan Blacker for Rick Gold, Radley Equine and partners. She easily broke her maiden by 3 ¼ lengths at Santa Anita and subsequently Eclipse Thoroughbreds bought into the filly.
The underbids
The "ones that get away" are the most frustrating part of being an agent although it helps to build confidence that you're on the right track.
At that 2016 Keeneland Sale when I purchased Well Hello, I only bid on five horses for Dan Blacker. I was the direct under-bidder on multiple Grade 3 winner and multiple Grade placed 1 Analyze It who sold for $130,000, Grade 2 placed Dia de Pago who sold for $120,000 and Grade 2 placed Dancing Belle.
Sales process
Finding those inexpensive purchases doesn't just start when arriving at the sale, the preparation starts long in advance of boarding the plane to Lexington. The arrival of the Blood-Horse Auction Edge in August marks the beginning of the process. I research every yearling and make a list of those that fit the profile that clients are looking for, researching everything from pedigree to their upbringing.
Upon arriving at the sale grounds, over 200 yearlings will be inspected every day. Generally this isn't possible in other countries although due to the consignor efficiency in America, showing earlier and finishing later and the large labour force I am able to inspect many more horse's each day.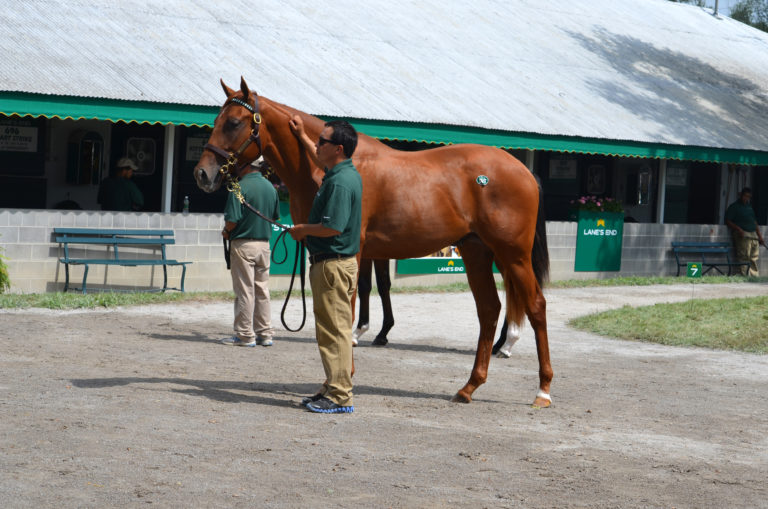 In the first book of the sale, you can see just about every horse and then as Book 2 begins and they start moving up to selling 400 yearlings a day, that's when you have to start sorting through what you are going to look at and what you're not going to inspect. Strict time management is important as I attack each day with a plan in order to hit the ground running every morning.
Once the sale begins I will go back and forth between the barns and the sales pavilion and unlike Australia where horses arrive earlier and fewer horses sell each day, many horses in the later Keeneland sessions will only arrive the day before they sell, adding another element to the challenge of buying out of the later books.
Fast pace
One of the main differences is that you are not under as much pressure time-wise in Australia as you are at Keeneland. The sheer number of horses sold at Keeneland is incredible and they also sell almost double per day than in Australia. It's a quick pace, the auctioneers fly through the catalogue selling between 40 and 45 horses and hour so you have to be organised. Once you get into the crux of the sale, there's no looking back, it keeps rolling whereas in Australia you just have so much more time.
With 13 sessions and 4,500 horses, the Keeneland September sale is testing for horsemen and horses alike but with so many horses on offer, it also provides opportunities to find that horse of a lifetime for those willing to put in the work.
I can't wait to tackle it all again next week!
-Boomer