What considerations do you make when selecting a stallion mating?
Deciding who to breed a mare to can take as long as several months, with many different aspects that come in to play when making the final decision.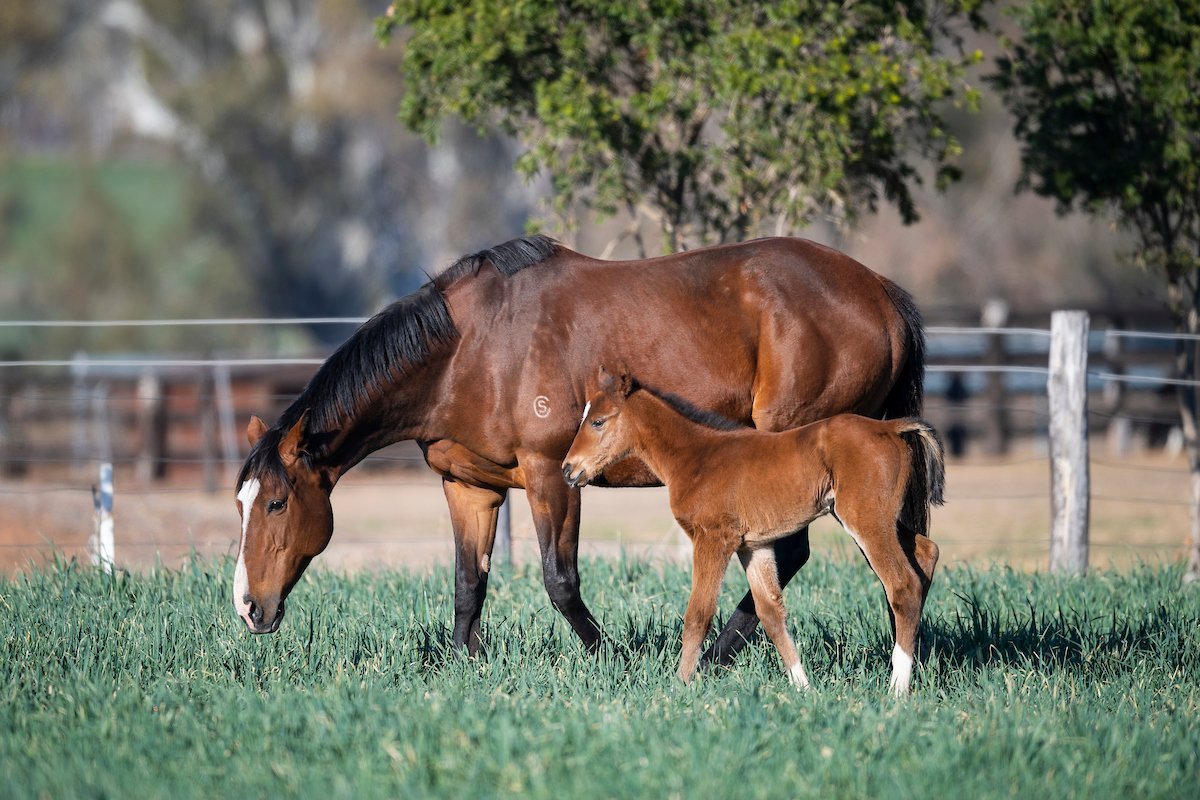 Whether I have just purchased the mare, or I have been planning her matings for years, the process I go through is the same. I will spend time getting know which stallions are going to compliment her, any weaknesses she might have and also the client's goals for the resulting foal.
Majority of clients are breeding to sell their progeny as yearlings, so the commercial value of the horse is foremost in my mind. I've always pushed the point that we're trying to produce and athlete, so the racetrack has to come first as well.
Assessing the physical perspective is important because you're trying to produce a type that appeals to buyers at the yearling sales. The current market shows that if you get a type, regardless of pedigree, you're going to get a good result.
A mare that already has foals on the ground will give me a good idea of what she's capable of producing, which also alerts me to any weakness that need addressing. Having this sort of information means I can marry her up to proven stallion that fit her physically, and generally after a few crops we will have a good idea of the type a stallion is siring.
From a pedigree perspective, I like a positive nick – ones that have proven to be successful.
I also keep in mind the nicks that have proven to be failures so I can steer away from them. I prefer inbreeding to superior females as it has proven over time to be successful.
When selecting matings for maiden or young mares I try to find proven sires for her first three foals to give her the best chance at success.
You need to take into consideration the financial aspect of sending to proven stallions because they are quite expensive, but if I have the opportunity to send her to them then I will. If there's a fresh new stallion that you really believe in and the mating works, I'll definitely go for that too.
I like to stick to colonial speed lines when possible as it is significantly important in this market.
There's an influx of different stallions from overseas but you need to balance up and look at their success. I like to see runs on the board and to make sure they'll continue to shuttle to Australia. With many of these shuttle stallions you'll see them come for one to three seasons, then they never shuttle here again which can enormously devalue the investment.
One final aspect to consider when you're planning a mating is the service fee the mare commands.
If she is a lower grade mare and you're going to be in a regional market then you have to consider which stallions are popular in that market. If you've got a very commercial mare your options are more open, however finding the optimum stallion in the same market can be a challenge.