Buying American mares: How does my mare purchase travel home to Australia from America?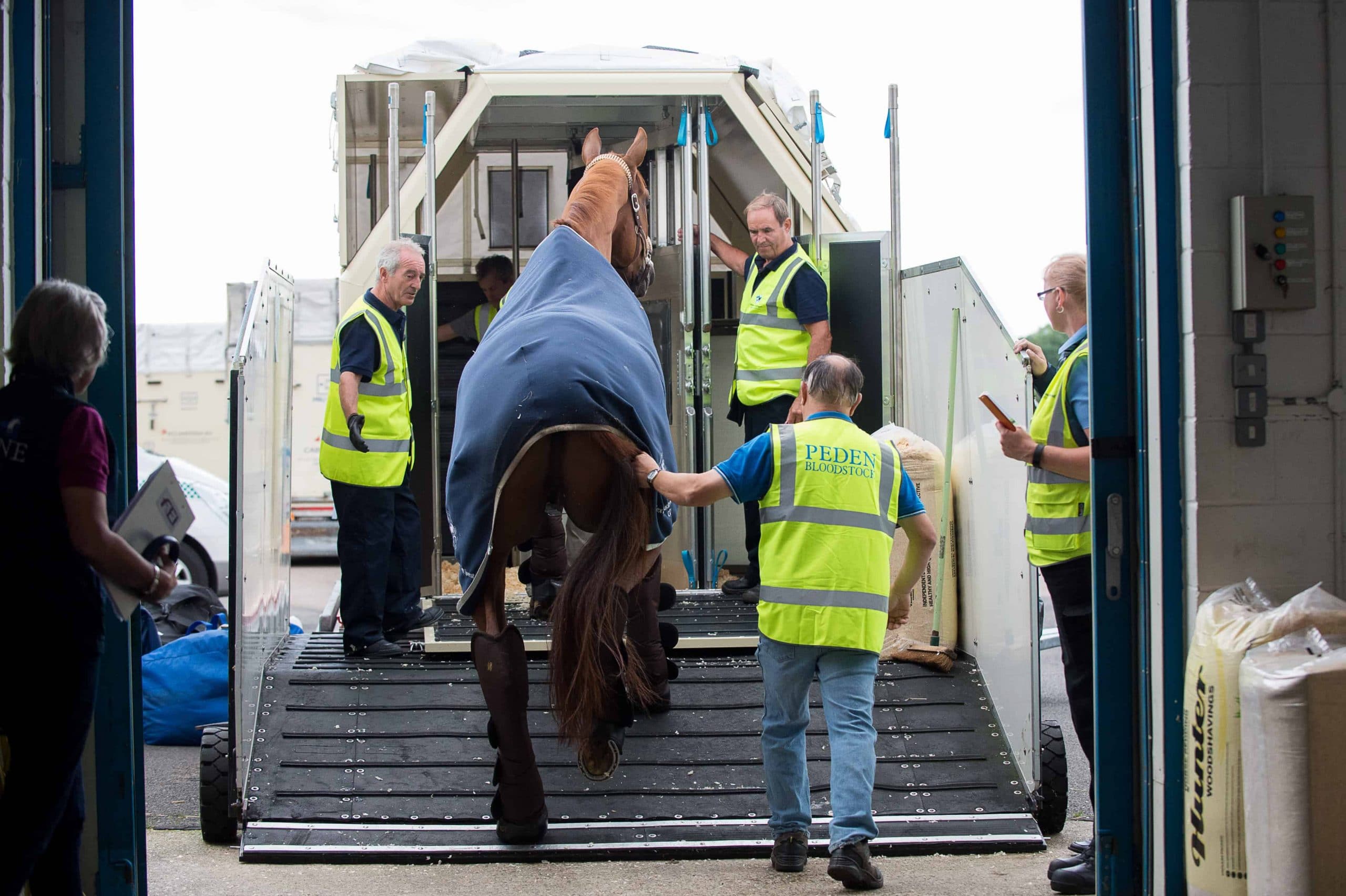 The thought of international travel in this day and age is a daunting notion. With ever changing border restrictions and quarantine requirements depending on where you are traveling to and from, the idea of undertaking all of this for a horse is a challenge. However, you can be tightly guided throughout the whole process from initial consideration, inspections, registration to buy and what could be considered the daunting process of bringing your prized purchase/s back to Australia by a trusted Bloodstock Agent or industry professional.
Well over 2000 lots are typically up for public auction at Keeneland November Breeding Stock Sale and diving into this pool of wonderful outcross bloodlines for the Australian market can pay dividends down the line.
So you have secured that good looking American  mare you were hoping for…now what?
International Racehorse Transport (IRT) is one of the world leaders in transportation of equine athletes in all jurisdictions including transporting shuttling stallions across the world – such as More Than Ready twice every year! As a horse import agent, IRT can take care of all the requirements to get your mare back to Australia. It's almost impossible  to import a horse to Australia without using a horse agent, and exceptionally expensive. It is also important to note that not all pre-export quarantine facilities are suitable for each type of horse, so the  horse transport agent will advise on this for such horses.
From the time we book your mare to her arrival on Australian soil,  the process will take a minimum of 10 weeks. The costs will be approximately  between $30,000 to $40,000 from Kentucky, USA, with an agent such as IRT. This includes (for IRT):
Up to 18 days Pre Export Quarantine (PEQ) in USA
14 days Post Arrival Quarantine (PAQ) in Australia
Air freight from the USA to Australia
Airport transfers
Share of IRT Professional in-flight groom and/or vet
In quarantine testing
Customs fees
Health certification
Emergency surgery cover while in Quarantine
Another consideration is insurance for your horse covering the pre and post periods of their journey.
Once all post auction requirements are satisfied with the sale company,  and you've  decided to import your mare to Australia, she will be sent  to an accredited farm to undertake pre-export quarantine requirements. She will need to have been a resident of the United States of America for a minimum of 60 days immediately prior to export to Australia.
The mares that I manage are typically sent to Fords Run, Paris, Kentucky, USA to undertake pre-export quarantine.
Horses need to spend a minimum of 14 days in an approved pre-export quarantine station in the country of export. During this time:
their health is monitored
routine testing including blood testing occurs for diseases of biosecurity concern
Clitoral swabs are taken from fillies and mares
Once all testing has been completed, and the horse is cleared to pass the import conditions, she will be granted permission to be imported into Australia with an import permit issued from the Department of Agriculture, Water and the Environment.
A veterinary certificate is required to be certified by a veterinarian of the government administration and this certificate in itself must contain very specific information.
Flying Globally
During the flight, your horse will never be unattended as all travelling grooms via IRT have pre-customs clearance for all countries they are travelling through. Depending on requirements, your horse may travel alone or with 1-2 other horses originating from and going to the same destination.
Upon arrival in Australia, your horse will be inspected by biosecurity officers and ordered into biosecurity control (quarantine) for a minimum of 14 days.
Currently the only government quarantine facility that caters for horses is at Mickleham, Victoria. There are set intakes for the facility and flights which will be coordinated with the transport agent. Once your horse enters the facility, she will not be allowed to leave the facility for any reason including treatment or surgery until such time as she is permitted to leave.
All veterinary care and treatment is carried out within the facility. During this time your horse will be isolated from domestic status animals until they are released from biosecurity control.