Why should I look into breeding my mare?
Your mare is ready to retire from the track but you have grown attached and aren't quite ready to sell her yet, what should you do?
If you are in an ownership that does not have to be dissolved at the end of her career, breeding your mare is an option. There are many good stallions in Australia and New Zealand to breed to and many advisors who can direct you on the right path for your mare.
If you expect that you will keep your mare for a few years, you should plan on spending about $20,000 a year on her upkeep, not including the stud fees for breeding her. The advantage to keeping the mare and selling the resulting foals is that you can sell the foal as a weanling or yearling every year and still have the mare in your ownership.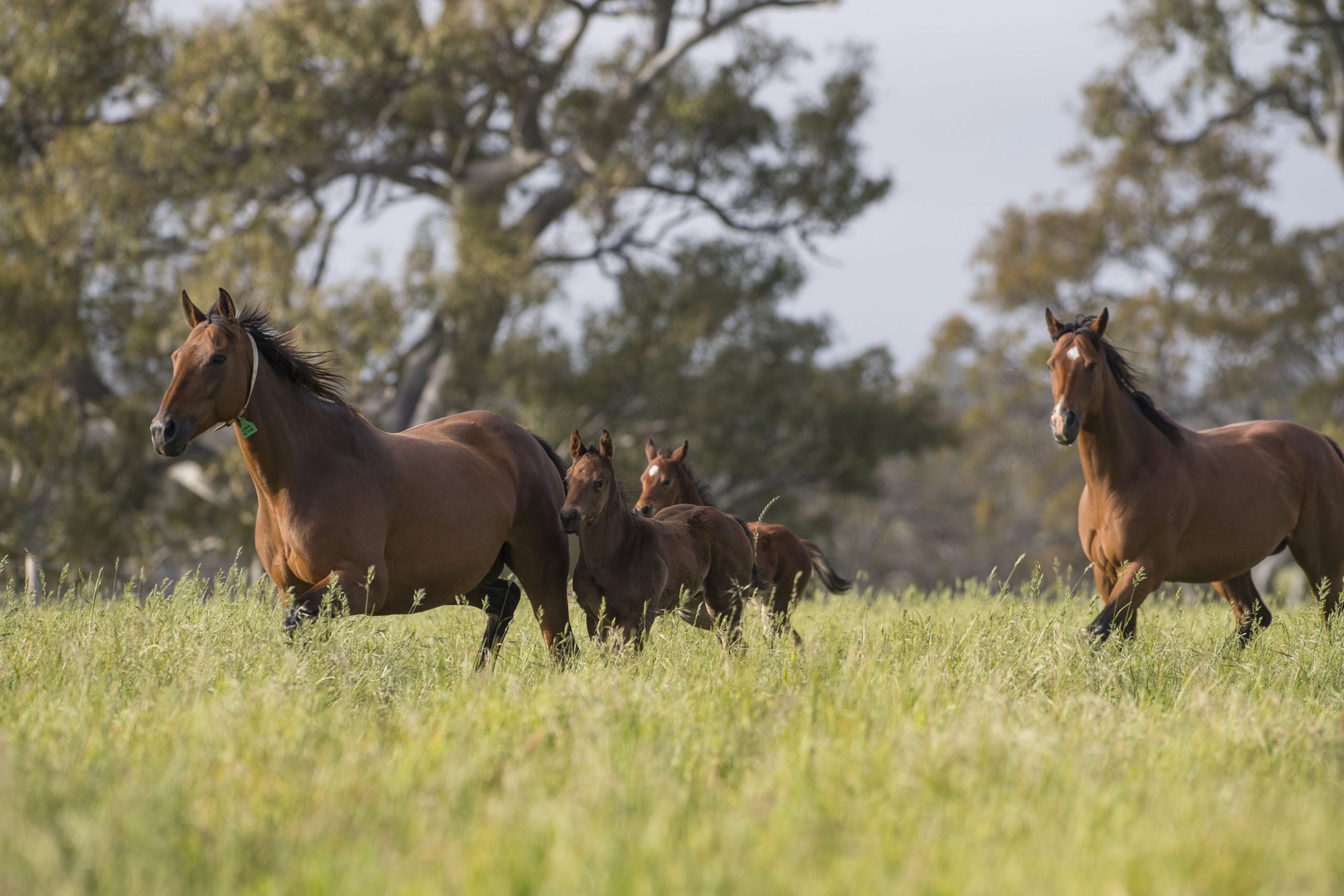 This year, the 337 yearlings sold at Inglis Easter averaged $346,728 with those at the Inglis Classic Yearling sale in Book 1 averaging $93,231 and Magic Millions Gold Coast Yearling Sale averaging $225,878.
If you don't want to keep your mare until she has her first foal, you can also sell her in-foal at one of the breeding stock sales. At this year's Inglis Australian Broodmare and Weanling Sale, in-foal broodmares averaged nearly $10,000 more than those who were not in foal while at the Magic Millions Gold Coast National Broodmare Sale, they averaged nearly $40,000 more than dry mares.
Before deciding if you think breeding your mare is for you, you need to look at your goals in the industry. While breeding can bring you added benefits, it has its own challenges to consider, from mares not getting in foal to costs going over your budget.
However, if you want to try something new and aren't afraid of the risks, breeding your mare and selling her on while in foal or even keeping her and possibly her foals could be a great option to adding another element to your racing experience.