6 Steps to Purchasing a Magic Millions Yearling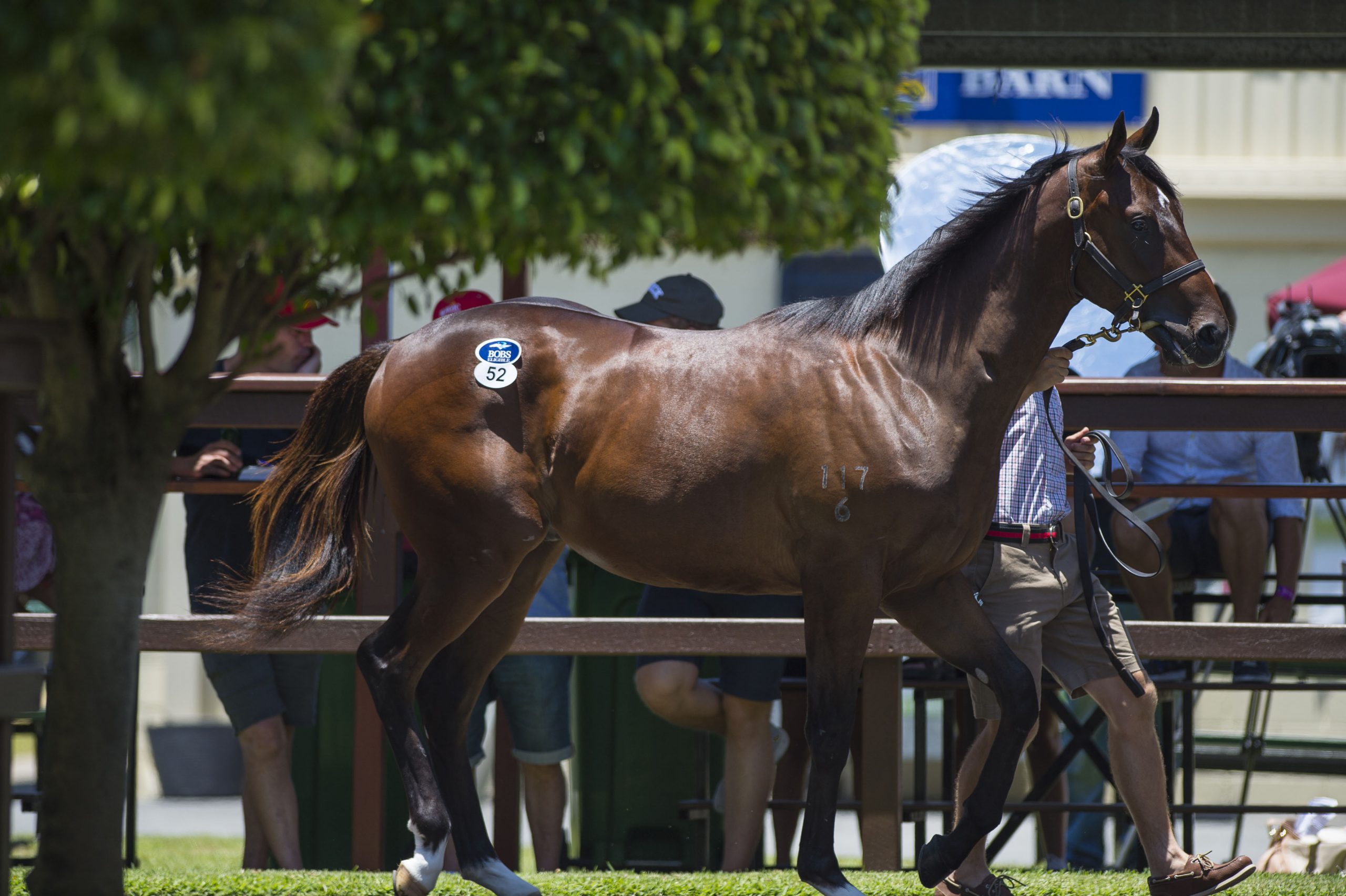 The Magic Millions Gold Coast Yearling Sale takes place right after Christmas, the first auction of the annual yearling sale season.
In any given year, approximately 12,000 foals will be born across Australia and generally around a third of these will be offered for sale the following year as yearlings; 1100 at Magic Millions alone. Typically over half of all Australian stakes races, are won by yearlings sold at public auction. It's my job as a Bloodstock Agent to firstly identify and then buy those yearlings which will go on to become stakes winners for my clients.
Step 1: Catalogues Arrive & Research Begins
As soon as the catalogue arrives in mid-November, the first task is studying the pedigree of each yearling. There are certain pedigrees that are a "must see", determined by a sire of interest or a family that holds appeal. The Magic Millions and Inglis Easter Yearling Sale catalogues have already been selected on a tight set of criteria by the auction houses and thus no yearling is cut from the list at this point.
The research phase will take several weeks as no page is left unmarked. Research notes on the female side of the family include previous prices of progeny, who purchased them, and which stables they are in. Research of the stallions includes assessing their runners, determining which young stallions are showing positive signs, and identifying value sires punching above their weight in terms of performance. I've had luck finding value by researching this statistical information, as some stallions can be quiet achievers.
Step 2: On Farm Inspections
Once the catalogue comes out, farms around the Hunter Valley, South East Queensland and across Victoria open their doors for prospective buyers to look at their drafts for the first time. I will get on the road and complete around 500 first-looks of the yearlings catalogued for January. Inspecting these horses pre-sale allows for a more efficient use of time when arriving at the sale.
Yearlings will change considerably throughout a sale preparation, growing and maturing as they put on muscle definition and weight, so inspecting these horses early on in their prep and then again at the sale provides a valuable comparison for assessing which ones have handled the workload and pressure of a sales preparation.. Horses will begin to be shortlisted from these physical inspections.
Step 3: Pedigree Updates
In the week before the sale I will ensure that any pedigree updates since the catalogue went to print are noted. Horses quite literally have the potential to receive a pedigree update, such as a sibling winning on debut or a relative winning a stakes race, up until the time they enter the ring, so I will keep an eye out for updates throughout the sale as well.
A big advantage of conducting thorough research before the sale is that there can be indicators that help increase the possibility of purchasing a horse before a sibling or relative wins a stakes race. When this occurs, the client gets a built-in bonus; particularly significant when buying fillies!
Step 4: At Sale Inspections
Every horse will have settled into the Magic Millions sale ground around five days before selling starts. I try to see every horse on the Magic Millions complex, whether or not I have seen them previously on the farm. Some horses thrive during the sales preparation and blossom since farm inspections, which is a great indication of a good constitution. Others may not have improved as well as I had expected them to and, likewise, horses which were calm and collected on the farm may be wound-up at the sales, which is an important sign of the horse's race temperament.
Once I have inspected my shortlist again, a final list of horses for vet checks is compiled.
Step 5: Vet Checks and Scoping
The final step for my potential purchases is a vet check. I want to limit soundness risks for clients and the vet can provide a good indication of health. The vet will check the x-rays (radiographs of 36 different joint angles) and throat scope to make sure there are limited issues, and the veterinarian will also physically inspect the horse to determine if an indicator could be concerning.
Unfortunately, we have to discard some very promising horses off our list at this stage. Minor issues can be considered if the risk can be managed. But there are also some deal-breakers that are an automatic removal from the list.
Once the list is finalised, the real excitement begins.
Step 6: Sale Day
On sale day I am confident all the preparation work has been thoroughly completed, positives discovered and risks minimised. At this stage, I am also a registered bidder with Magic Millions, who check buyer finances before allowing them to purchase at the sale. I value each shortlisted horse before it is sold and communicate our recommended budget with the client.
When a targeted yearling enters the ring, it is really quite exciting. Sometimes the bidding process can be over in seconds but other times it's a long battle playing cat and mouse with the auctioneer and other bidders. There are some horses that you get an amazing gut feeling about and would love to keep bidding, especially in the competitive sale environment, but it's important to stick to the budget.
It's a wonderful feeling when the hammer drops and the auctioneer yells "Boomer buys", a feeling only bettered when the horse goes on to salute the judge in a stakes race!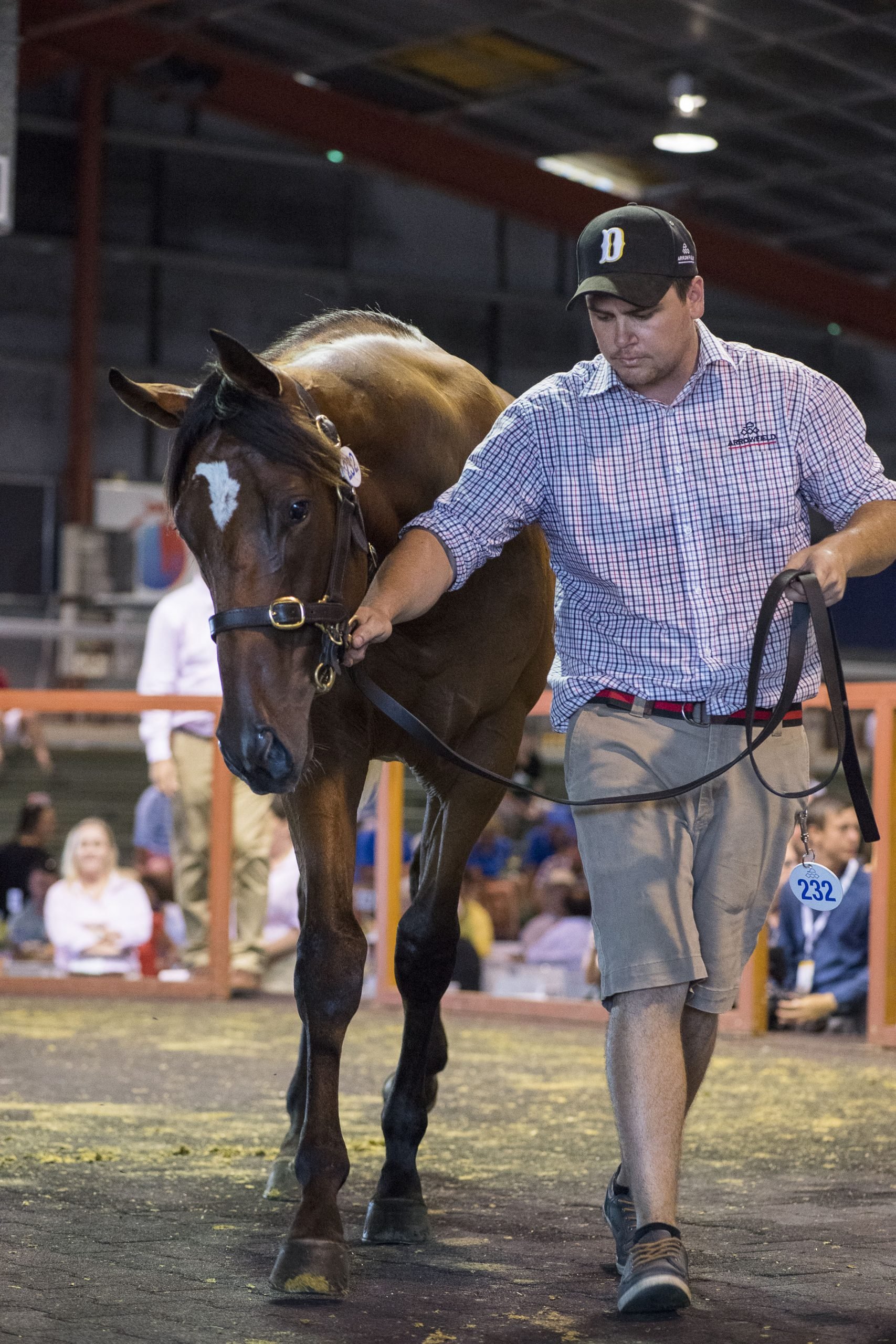 See more blogs