The process of purchasing a broodmare
When purchasing a broodmare there are many different stages which I go through to ensure that I am providing my clients with the best possible chance of breeding a high-quality racehorse.
Having a solid understanding of the goals of my client is a great place to start when approaching a broodmare sale as it allows me to shortlist the catalogue. Once the research is done on this shortlist, it is quite common to end up with a much smaller selection of mares left which suit each particular client.
Pre-inspection research is incredibly important when purchasing a broodmare as there are many details that can uncovered that are not on the catalogue page. I prefer mares which were good looking yearlings themselves as I find that they are more likely to produce a good sort which will sell well in the sale ring.
Once my pre-inspection research has been completed and the catalogue is shortlisted, conducting physical inspections is important, particularly if it is a mare that I have not seen before.
When physically assessing a broodmare it is important to remember that you are looking at the factory. The mare needs to be well put together as you are trying to buy solid structured mare that has the physical capabilities to produce a strong foal. Generally, I like my mares to be 16 to 16.1 hands with a lovely deep shoulder and good width through their chest, girth and hip.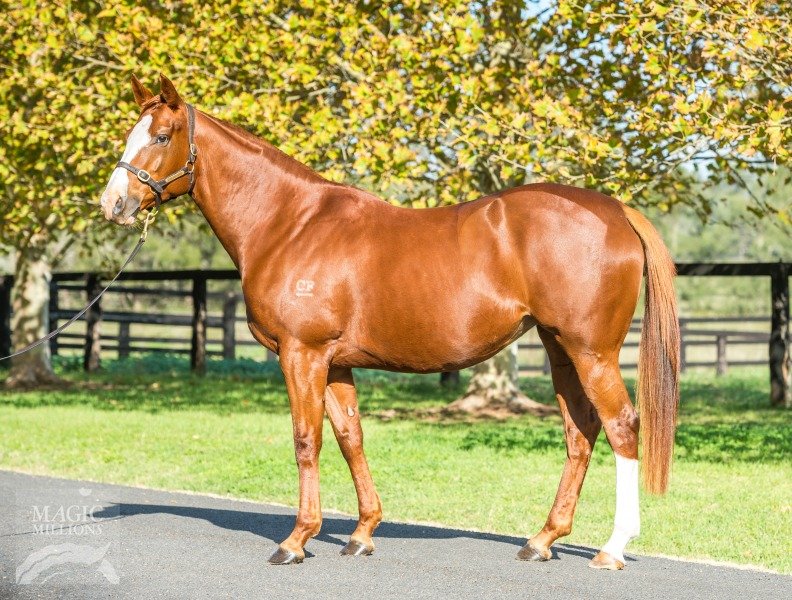 Personalised – Ideal broodmare type purchased in 2019
I like to see a mare with a good stride and clean walk as I personally believe the mares movement is something which it passes on. A nice big hip is also extremely important and I will never recommend buying a mare that is weak behind, particularly in Australia where we are generally looking to breed sprinters.
A conformational trait which I would steer clear of when purchasing a broodmare is back at the knee. This is a negative trait that can be passed on to the progeny resulting in them becoming more difficult to sell and more prone to injury in training.
Post inspection research is when I conduct my high-level research and really take the time to sit down and delve into the family bloodlines. At the top of my list is the sire of the mare. If it is a proven broodmare sire this gives me a lot of confidence going forward.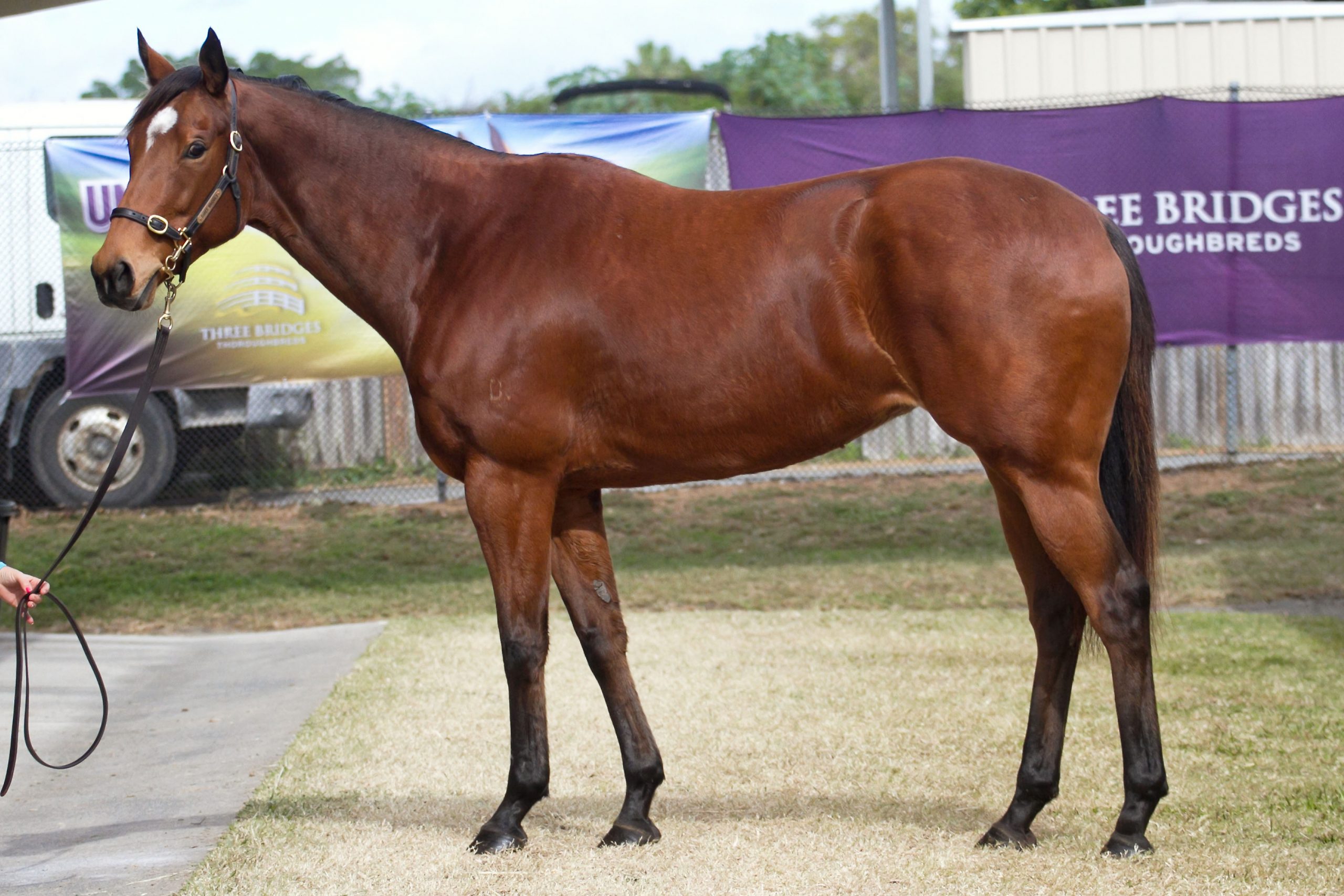 Great Dansaar – Ideal race filly/future broodmare purchased in 2016
It is always an advantage, particularly in Australia, if the mare has been a two year old winner as this displays soundness and a good constitution. If the mare has not performed well herself, there are always indicators further into her pedigree as to whether she has the potential to produce a good horse. A Group 1 winner or champion within the first two generations is always a big tick for me.
Depending on the budget of my client, there are things which I would tend to be more forgiving on, but as a whole, I am aiming to purchase well-structured, high quality types that I believe can produce good looking, sound racehorses that have the potential to be Group 1 winners. This philosophy allows my clients to invest in something that we both believe will breed us a really nice racehorse.
See more blogs